REV. C. J. WRIGHT
(Professional with expertise in this field) 01/07/2020
We are an 18-year-old non-profit organization that has had the pleasure to work with the well qualified scholars and teachers associated with The Salaam Network (TSN) in our common goal of assisting the community to dispel fears by providing educational opportunities and knowledge about various religious and cultural groups. I believe that over the past three years TSN has brought tremendous opportunities for much healing of wounds caused by misinformation and lack of quality programs open to the community at large.
The Salaam Network programs have provided respectful opportunities for those seeking to understand Muslim, Christian, Jewish, Indigenous and other belief systems to do so without fear. In doing so, TSN has brought people together from many paths to honor differences and celebrate the many similarities.
The highly enlightening Salaam Network Series: LGBTQ People in God's Promise was a bold and responsible effort to dispel with painful, incorrect theological arguments that have been cast against the LGBTQ communities which caused considerable harm. This Series has provided the opportunity for attendees to heal wounds, ask questions, and be invited into the community with a new view of their place as equals.
The Salaam Network offers quality programs and does so with much integrity.
Respectfully,
Rev. Cynthia Jo (C. J.) Wright, CTR, CTSS, CCISM, Executive Director, Rainbow Spiritual Education Center, Inc., https://rseci.org; [email protected]
————————————————————————————————————————————————————————————————-
ALAN GODSAVE & MARILYN SNYDER
(Co-Chairpersons, ARE Committee , Thomas Jefferson UU Church) 01/15/2020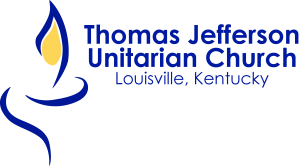 This is to communicate our appreciation for the hugely important work currently being performed by The Salaam Network in support of religious and cultural education within the greater Louisville Community.
We are Chairpersons of the Adult Religious Exploration (ARE) Committee for our church. The central purpose of our committee is to support and inform the adults in our community by developing and offering inclusive and meaningful educational and religious exploration experiences. Our Committee's hopes and dreams are to expand our reach to more community members beyond our congregation. We support a growing community of lifelong learners who will live within a world of diverse cultures, respect those cultures, and know that we are each lovable beings of infinite worth.
Living in a predominantly Christian nation, it is essential that members of the Louisville community become more knowledgeable and sophisticated as it concerns the culture, thinking, and interests of others in the world, including members of the Muslim faith. The misinformation that exists regarding that faith is a hindrance to us all. Twice a year the ARE Committee offers weekly classes of up to eight weeks in length. During our Fall 2019 Open Campus program, The Salaam Network collaborated with two of our members to develop and present an 8-week class focused on the "Contributions of Islam to World Civilization." The class was diverse in scope, engaging, well organized, and well presented. It was an ambitious undertaking; it involved a relatively large number of facilitators who shared a huge amount of information. The subject matter was important and highly relevant to today's events. The feedback we received regarding the class has been consistently very positive.
Nurturing interfaith relations and connecting with members outside our congregation are important goals for us. We so appreciate the participation of members of The Salaam Network in our educational program, and we so value their interfaith work in the greater Louisville community. The Salaam Network is composed of compassionate communicators and bridge builders. The leadership they provide within interfaith relations and the knowledge or understanding they impart to others regarding the Muslim faith makes our entire community safer, closer, and healthier. Our greater community is clearly better positioned for the future because The Salaam Network is a part of who we are.
We firmly support recognizing the Network's efforts and accomplishments and providing support to their goals and activities.
————————————————————————————————————————————————————————————————-
SARA (SALLY) SEYAL
(Communications Coordinator) 10/24/2020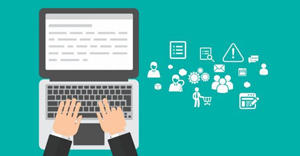 I became involved with The Salaam Network in 2016 after attending one of their first interfaith presentations discussing the common beliefs among the major religions of Judaism, Christianity and Islam. At a time when there was so much hatred, mistrust and Islamophobia in our community, and my family and friends had suffered from anti-Muslim attacks, I found it a wonderful approach to educate people about what we have in COMMON rather than what divides us. The Salaam Network presents quality factual programs discussing the common traditions in the three major faith traditions as well as other religions, and seeks to bring peace through understanding, to reduce fear of the "other" by bringing people together to learn about what we have in common, to put a face on the "other", to see each other as people who live and love similarly to each other, more
than we are different from each other. It is a beautiful thing.
The Salaam Network is a volunteer organization and provides educational programs throughout the community with donations from the community and an occasional small grant, and we would like to be able to do more fundraising and also to increase our educational offerings online to reach more people in the community. Since mid-2016 we have presented numerous programs across the community to churches, synagogues, mosques, libraries, community groups, schools, law enforcement and even the military groups, all interested in learning more about Islam and its relationship to the other religious traditions. We hope that by learning more about each other, the fear of the unknown decreases, the understanding of each other reduces the fear and misunderstanding which underlies the hate we have seen in our community and makes our entire beloved community more "whole."
————————————————————————————————————————————————————————————————-
DR. MARY HORA
(Volunteer) 10/26/2020

As an attorney and academic who has participated as both a speaker and moderator for Salaam Network events, I have been particularly impressed by its outstanding achievements as an educational movement. The Network not only promotes tolerance, understanding and open dialogue amongst different cultural and faith traditions in our community, it also presents unique programs featuring distinguished scholars speaking about their work. In these presentations there is a particularly strong emphasis on reinstating the role of women and women's rights in faith traditions.
I personally have spoken at Network events about my participation in two delegations which visited Pakistan, Bangladesh and India to promote understanding between the United States and the Muslim world. These delegations were part of an exchange program created by Dr. Riffat Hassan under the auspices of a grant from the State Department. The Network provided me with a forum to share with a diverse audience my experiences on these trips, a highlight of which was visiting a school for girls in a remote village in Pakistan where the students are encouraged to learn about the importance of universal human rights. As a moderator at Salaam Network events, I've had the privilege of meeting and listening to specialists in so many fields, including theology, history, sociology, political science and art. The Salaam Network is a such great resource for our community and provides an unparalleled forum where scholarship and activism can meet.
————————————————————————————————————————————————————————————————-
DR. JOHN McLEOD
(Professor of History, University of Louisville) 10/26/2020

I have been affiliated with the Salaam Network since it was established in 2016. It has done a tremendous job in fulfilling its educational mission. I am proud that the Network has enabled me to give several talks that draw on my academic specialization, the history of India. More importantly. I have learned a great deal about faith traditions, tolerance, and much else in
presentations given by others.
————————————————————————————————————————————————————————————————-
DR. BRADLEY BOWMAN
(Professor of History, University of Louisville ) 10/27/2020

At a time when xenophobia, political divisiveness, and Islamophobia are on the rise throughout the country, I strongly support the mission of the Salaam Network (TSN). It has been my great pleasure to be involved with the Salaam Network over the past few years. Through countless events, public lectures, and presentations, TSN has been extraordinarily effective in furthering awareness against the rising tide of Islamophobia in the United States and abroad. While there is no question that the global phenomenon of Islamophobia is a mounting concern, as there are voluminous news reports, incidents, and metrics that support its growing severity, TSN has diligently and conscientiously attempted to illuminate an alternate path – one of community, inter-faith cooperation, understanding, and unity. Indeed, our mission statement includes the mantra 'striving to make our beloved community whole'. I truly believe that those of us at TSN have made significant strides in this regard, but the work continues.
————————————————————————————————————————————————————————————————-
SHEHNAZ IQBAL
(General Member of the Public) 10/27/2020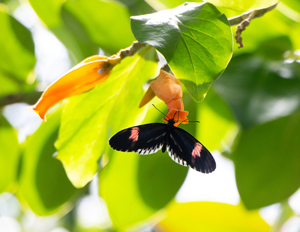 I have been in attendance of several Salaam Network events and have found them to be the perfect bridge-building resource currently needed in our society. The programs created by this network are unique in many ways and meant to foster understanding between people of different faiths and create an atmosphere of mutual respect and understanding. Something we desperately need to support! I highly recommend the work the Salaam Network is doing and am so grateful they have found a way to keep moving forward virtually despite the limitations placed on all of us by Covid-19.
————————————————————————————————————————————————————————————————-
MEHRUNNISA
(Professional with expertise in this field) 10/27/2020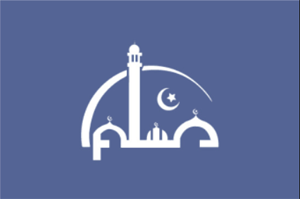 The work that The Salaam Network (TSN) has done in our community since its start in 2016 is outstanding. It defines itself as an education network and its members include highly-respected scholars, artists, writers, and peace-and-justice activists. Its goal is to develop a culture of knowledge through its fact-based programs on a number of subjects which have relevance for us today.
TSN has done a large number of presentations on the three Abrahamic faiths – Judaism, Christianity and Islam, highlighting the commonalities among Jews, Christians and Muslims. It has also done programs on a number of significant contemporary issues such as Islamophobia, women-related issues, matters relating to the LGBTQ community, and immigration policies and laws which impact the vast diversity of immigrants in Louisville.
TSN has conducted its activities in a variety of venues including churches, mosques, Jewish places of worship, the Tibetan Buddhist Drepung Gomang Center for Engaging Compassion, universities, libraries, and community centers. It has built a reputation for presenting quality
programs which offer information that can be trusted. Its motto is to make the Beloved Community of Louisville whole.
TSN consists of volunteers who donate a lot of their time and expertise to bring about better understanding and relations amongst Louisville's diverse communities. All its programs are presented free of charge. If it had financial resources it could extend its outreach widely and broaden its offerings. I strongly support TSN's valuable work in bridge-building and peace-making, and wish it all success in future endeavors.
————————————————————————————————————————————————————————————————-
RABBI DAVID ARIEL-JOEL
(Reform Jewish Rabbi) 10/27/2020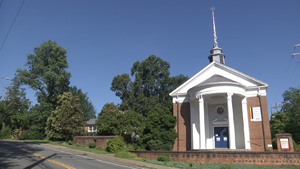 The Salaam Network is an amazing group of wonderful volunteers, led by Dr. Riffat Hassan. They have done tremendous work in our community and Louisville is a better place because of them! They are inclusive, thoughtful, and think out of the box in the activities they organize.They are a wonderful addition to our city!
————————————————————————————————————————————————————————————————-
JASMINE, Q.
(General Member of the Public) 10/27/20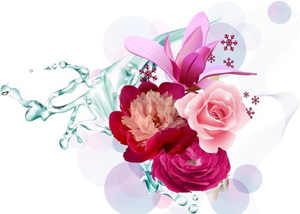 As a member of the lgbtq community, I have often been marginalized and made to feel "less than". It has been extremely painful to face prejudice not only from within my own religious community but from my immediate family members as well . Having grown up in a traditional Muslim household it was a struggle for me to reconcile my life choices with (what I then believed to be) the normative teachings of Islam. My partner, coming from a similar background as a Christian, faced similar issues.
A friend, who was part of my meditation circle, recommended I attend a multi-cultural, interfaith event by The Salaam network. I was skeptical to say the least but her recommendation was strong so my partner and I both attended. The topic of discussion the first time we attended was not related directly to our concerns or questions but it was deeply engaging. However, the aspect which most moved us was an artistic presentation made at the very end, in which a short film was shown highlighting the diversity of Louisville. It featured people of all races, colors, creeds, orientations. It was a message of universal love and acceptance.
For the first time my partner and I felt seen, heard and respected, knowing we were among people who were truly interested in celebrating the human experience.
Since 2017 we have attended several workshops and programs by The Salaam Network and have had the chance to speak with highly qualified scholars from both Christian and Muslim faiths. So many of our questions have been answered openly, honestly and without stigma or judgement. Most importantly, through the educational programs offered, I became equipped with the knowledge necessary to make peace with the inner conflict which was tormenting me. I learned the difference between cultural practices and genuine religious teachings. And it has made all the difference.
————————————————————————————————————————————————————————————————-
REV. DIANE SNOWA
(Core Member) 10/27/2020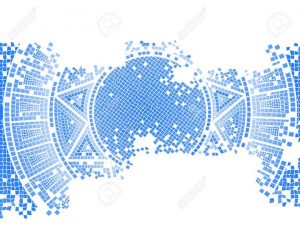 During 2016, in response to a rise in the number of attacks on mosques, Muslim-owned businesses and Muslim students, a group of interfaith persons gathered at the Drepung Gomang Buddhist Center in the St. Matthew area of Louisville, Kentucky. Initiators of the gathering were Dr. Riffat Hassan (Professor Emerita, University of Louisville) and Mr. Mirza Aslam Beg. Attendees included Muslims, Buddhists, Catholics, Protestants, Jews, Universalists, Orthodox and agnostics. I attended as an ordained Minister of the United Church of Christ (retired).
The focus was determined to be "building bridges of understanding and harmony from a knowledge-based foundation." Human resources would include academic scholars, religious leaders, and volunteers at each venue.
In 2017, my first effort included a 6-week program at St. Andrew United Church of Christ: "Inheriting Abraham: One Ancestral Family — Three Faiths." This initial offering explored the legacy of Abrahamic Tradition in Judaism, Christianity and Islam. By the 5th week, we had 98 attentive attendees.
During the next 3 years, The Salaam Network sponsored numerous educational programs at venues across Louisville, KY. I facilitated in some way the following:
"Understanding Islam" — 6 part/2hour sessions
"The Middle Ages — not Dark but Golden"
"Challenges for Women: Enduring Wisdom from Jewish, Christian and Islamic Traditions"
"Calligraphy: A Supreme Art Form in Islamic Culture"
"The Sacred Rite of Fasting"
"Encountering Mary in Catholicism and Islam"
"Social Justice Issues/Priorities Among Jewish, Christian, Islamic Faith Traditions"
"Islam and Democracy in Indonesia"
Because TSN endeavors to meet as many diverse people as possible, the Board agrees to charge nothing for their presentations. Our success and popularity have increased our need for technology (website design and management,) stipends for presenters, office space, and a part-time office worker.
The need for educational programs available to all is monumental. Willing presenters are available. The burden of management has become a challenge. Volunteers are limited, especially during COVID-19. Financial resources are scarce.
Without reservation I request that The Salaam Network of Louisville, Kentucky, be included in the Great Non-Profits Organization.
————————————————————————————————————————————————————————————————-
JULIANNE M.
(Professional with expertise in this field) 10/27/2020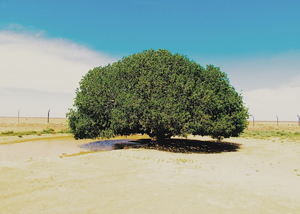 Ever since seminary I have been in search of an organization which presented a greater understanding between major world religions. My hope was that commonalities could be identified and a platform to engage in meaningful dialogue could be created. I attended well over 50 programs of various organizations in the tri-state area. However, each time I walked away disillusioned because the majority of speakers were not experts in their field and lacked the capacity to represent even their own religion. I had nearly given up, when I came across a program by The Salaam Network. Admittedly I attended expecting much the same as I had already experienced. I was most pleasantly surprised! The speakers were from the Christian, Jewish, Muslim faiths and clearly scholars in their respective fields. I think I learned more in that one evening then I had throughout my earlier journey. I have since attended nearly 20 programs and each one has felt like coming home. Brilliant scholarship, thought provoking programs and a platform for those interested in interfaith dialogue to voice their questions, concerns and share their ideas.
I cannot recommend this wonderful organization enough!
————————————————————————————————————————————————————————————————-
REV. WALTER S. SNOWA
(Core Member) 10/28/2020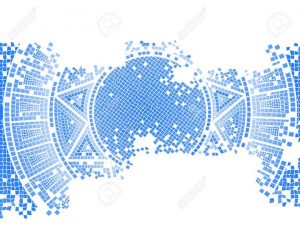 I am writing on behalf of The Salaam Network (TSN). As an ordained minister in the United Church of Christ, I have been seeking an organization that separates Islam from terrorist pretenders. Having worked in Indonesia among Muslims, Buddhists and Hindus, I knew Muslims were a part of a faith that emphasizes peace and care for others.
I have organized three 6-week sessions for The Veritas Society on the campus of Bellarmine University. (Veritas is a non=credit educational program for adults over 54). Our first course was "Islam: One Branch of the Abrahamic Faith Tradition." Other offerings included: "The Golden Age of Islam," "Islam's role in the European Renaissance," "Islamic Visual Arts," and "Muslim Core Beliefs." I also presented a lecture on "Islam and Democracy in Indonesia". In 2018, we offered "The Abrahamic Faith Traditions: Judaism, Christianity and Islam." This course explored the commonality and diversity among our 3 faith traditions. One class focused on the stories of Mary, mother of Jesus, in the Qur'an and the New Testament.
In the spring of 2020, our Veritas program focused: "Judaism, Christianity and Islam: Confrontations with Modernity." This course scheduled six weeks on the issues of (1) the rise of women in leadership and (2) the LGBTQIA communities. Our question: How can our traditional faiths support the realities of the modern world? Two classes met at the University; during the Covid-19 quarantine, we met via ZOOM.
The Salaam Network has offered programs in Christian churches, Mosques, Synagogues, the Universities of Bellarmine and Louisville, public library branches, Universalist Unitarian and Catholic and Buddhist Centers. Speakers and discussion leaders come from Conservative and Reformed Jewish traditions, Protestant and Catholic Christian traditions, and from leaders in several Muslim organizations. Our classes are given the largest available rooms, but several would-be participants have been turned away because our rooms were not large enough to accommodate all. We have been asked to offer a 4th course in 2021. Because ZOOM will be used, everyone will be accommodated.
TSN has accomplished much to help people celebrate the unity and diversity of the Abrahamic faith traditions. Louisville is fortunate to have The Salaam Network in our midst.
————————————————————————————————————————————————————————————————-
DR. FARIBA NOWROUZI KASHAN
(Core Member) 10/29/2020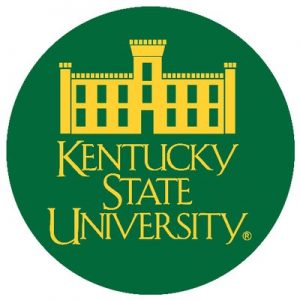 At this time, more than ever before, we need to bring people together regardless of their beliefs to establish peace and justice in our community. I am a Muslim woman with a Ph. D in Applied Mathematics from the University of Louisville. Currently, I am a faculty member at Kentucky State University. Aside from my professional work, I have also been a leader and facilitator of Islamic education for the local Iranian community (youth and adult) for almost twenty years. Over the past several years, I have been pleased to be involved with The Salaam Network and work as one of its core members.
Islamophobia is one of the largest problems that divides our nation and communities. The best solution for this problem is educate people (Muslim and non-Muslim) about Islam based on the holy book Qur'an and the life of the Prophet Muhammad (peace be upon him) without any prejudgments and from multiple perspectives. TSN has been extremely effective in spreading awareness regarding Islamophobia in Kentucky and abroad by offering free education classes. TSN outreach has offered many discussions groups, student panels, lectures, and workshops at venues of various religious followings and academic settings.
We all know that in 2020 our country is divided worse than ever. The Salaam Network organization takes a responsibility to educate people about politics, their rights, and their power. The Salaam Network has facilitated many panel presentations of Immigration Attorneys and Social Justice Advocates on SB-1 and HB51 (Anti-Immigration Bills) in different locations: the Guiding Light Islamic Center, the Thomas Jefferson Unitarian Church, the Douglass Boulevard Christian Church, and the Highland Baptist Church. As a result, I was personally in Frankfort, Kentucky, to meet some of our representatives and talked to them for the first time.
During this pandemic time, Covid-19, TSN has followed its mission by offering the classes and presentations online through Zoom. All activities of this non-profit organization have been organized and listed by years in its website, https://salaamnetwork.org/programs. It verifies that TSN's educational mission has advanced in various ways over time since its start in 2016. Its programs have provided free education not only about Islam, but have also highlighted the common values among different beliefs, especially amongst the three Abrahamic religions.
TSN has worked very hard since its inception to contribute toward building a culture of knowledge and dialogue in our city. It is working hard to bring harmony to our diverse community, making Louisville truly a "City of Compassion" with a high level of understanding and respect, for all the individual and groups that live in it in an atmosphere of equality and equity.
I believe that The Salaam Network is a Top-Rated organization and it deserves to be recognized.